Save: ₱2,945
Dyson's first wet & dry vacuum. Washes hard floors, illuminates dirt and detangles hair, all-in-one Dyson.
Submarine™ wet roller head washes hard floors.
Fluffy Optic™ cleaner head illuminates the particles you can't normally see.
6 monthly 0% interest installments at ₱9,326/month
Fluffy Optic™ cleaner head

A precisely angled blade of light reveals twice the amount of invisible dust on hard floors.

Submarine™ wet roller head

Submarine™ wet roller head washes hard floors. 

Combination Tool

Two tools in one – wide nozzle and brush, for quick switching between cleaning and dusting tasks around your home or car.

Crevice Tool

Designed for precise cleaning around edges and narrow gaps.

Hair Screw Tool

Anti-tangle brush bar removes hair from pet beds, car seats and stairs. Fast.

Docking station

Wall-mounted dock to recharge your vacuum and tidily store tools.

Charger

Charges your vacuum with or without the Floor dok™ multi.

Wand clip

Handily stores the Combination and Crevice tools on the wand of your vacuum. So they're always there when you need them.
Currently out of stock
Was

₱58,900
₱55,955
Save

₱2,945
Submarine™ wet roller head
Hydrates

8 precise hydration points evenly distribute clean water across the roller for full-width washing.

Absorbs

Motor-powered wet roller spins 900 times a minute to absorb spills and dried-on stains from hard floors.

Extracts

Extraction plate removes debris into the waste tray, so it's not transferred back onto your floor.
Wash hard floors all around your home
Engineered to clean tile, stone, wood, ceramic, vinyl, linoleum and laminate floors.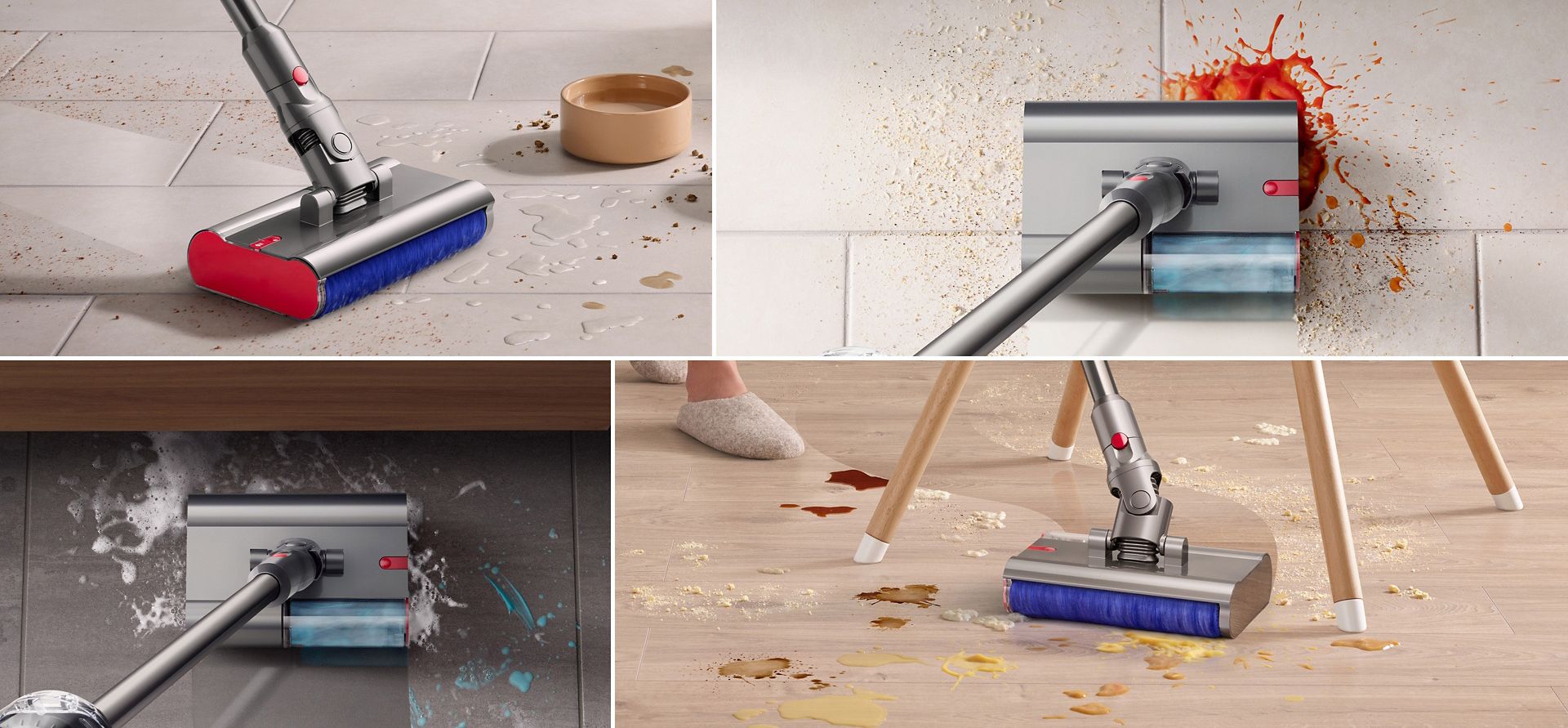 Pet mess
Washes pet food spills and muddy paw prints from kitchens and busy entrance ways.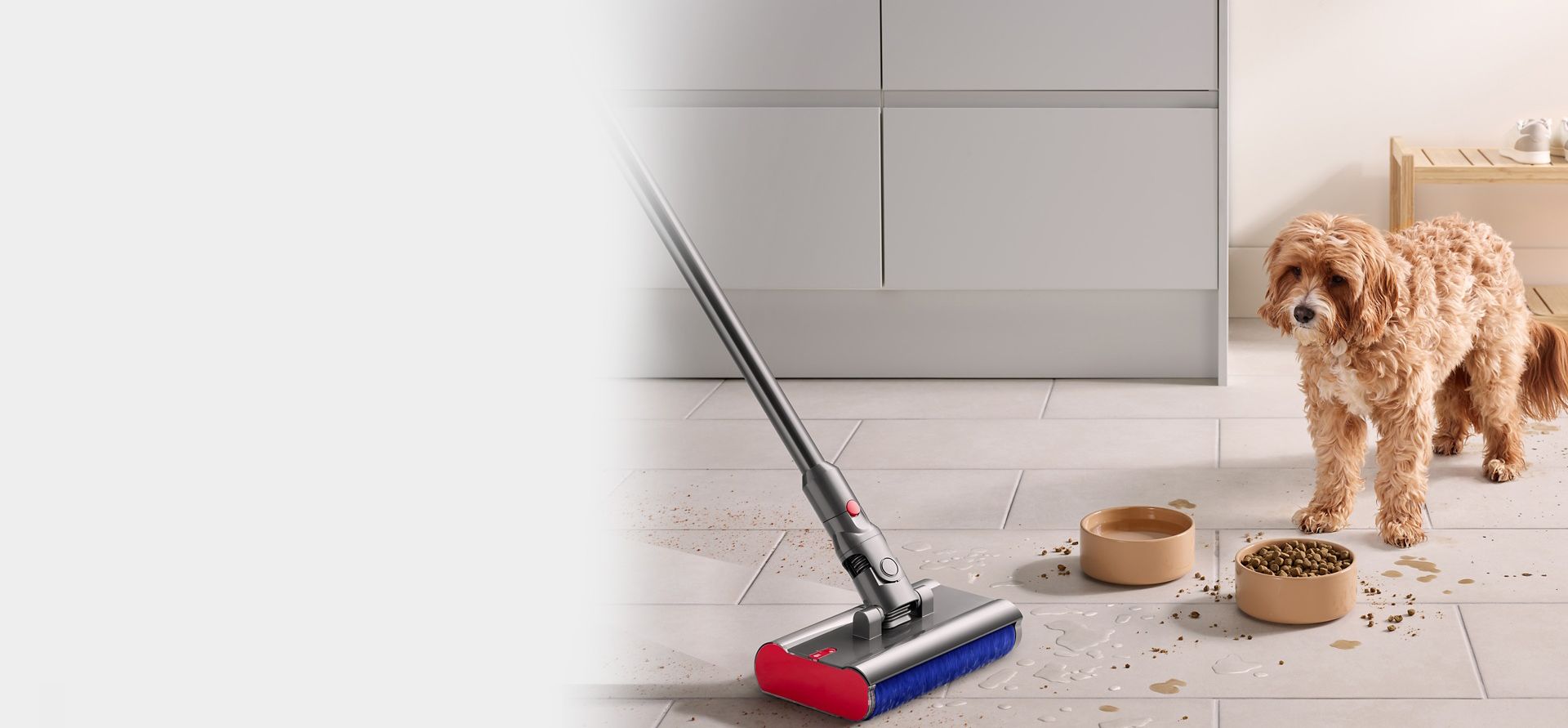 Cooking spills
Removes wet and dry kitchen debris, such as ketchup, rice, cereal, dried-on stains and liquids.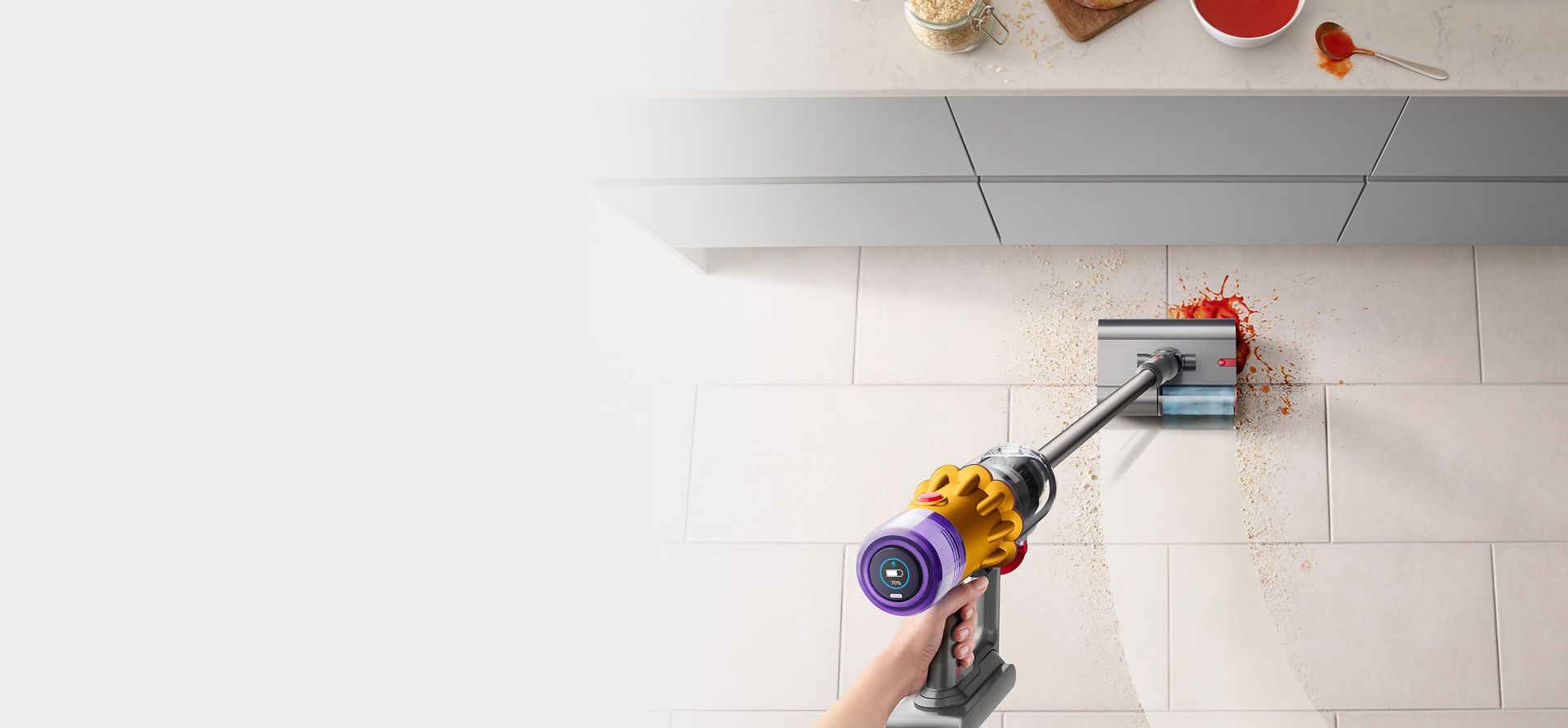 Mealtime clean-ups
Manoeuvres easily around obstacles, such as high chairs and table legs, to quickly pick up spilt food and drink.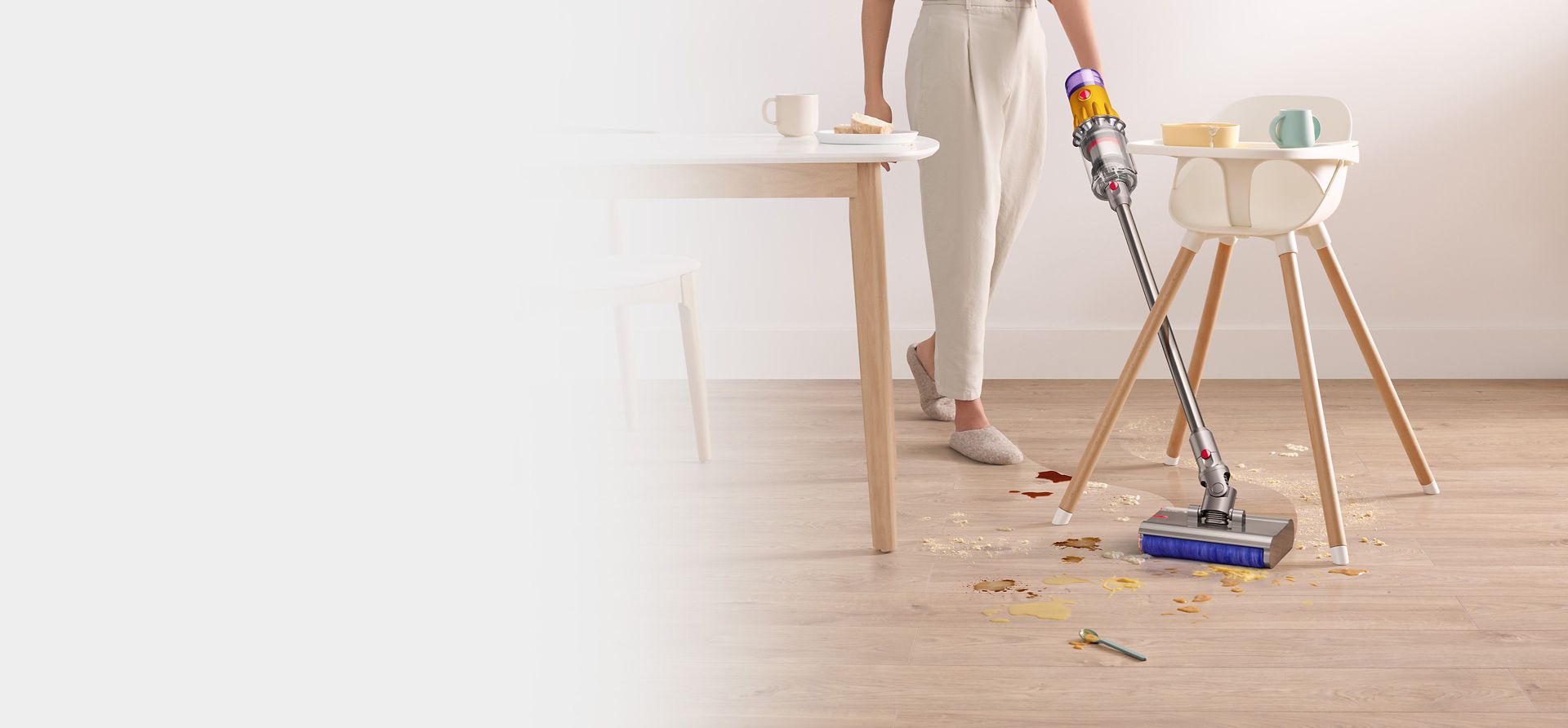 Bathroom stains
Tackles toothpaste, tough stains and dried-on liquids from bathroom floors.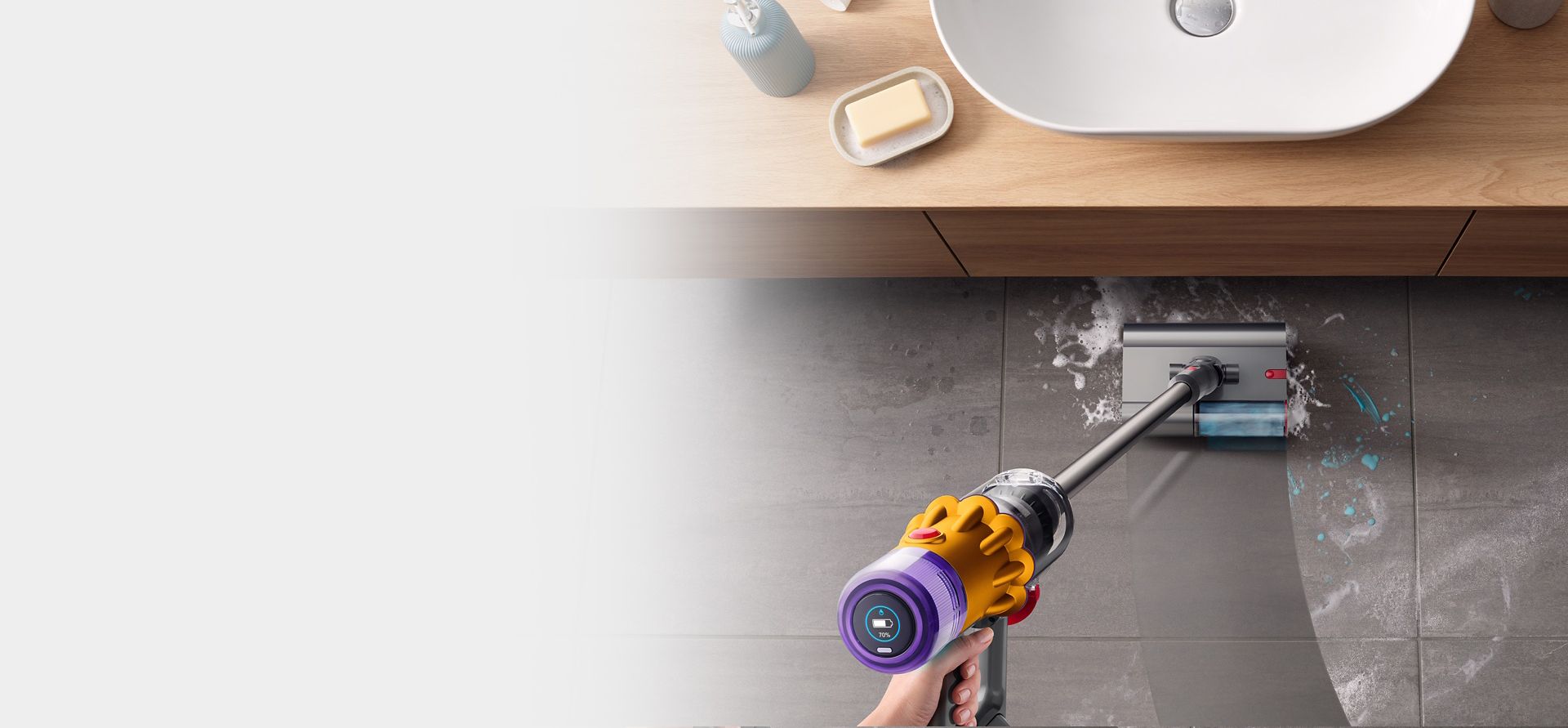 Reaches further under furniture
Cleans into tight spaces, with a low profile to reach up to one metre under furniture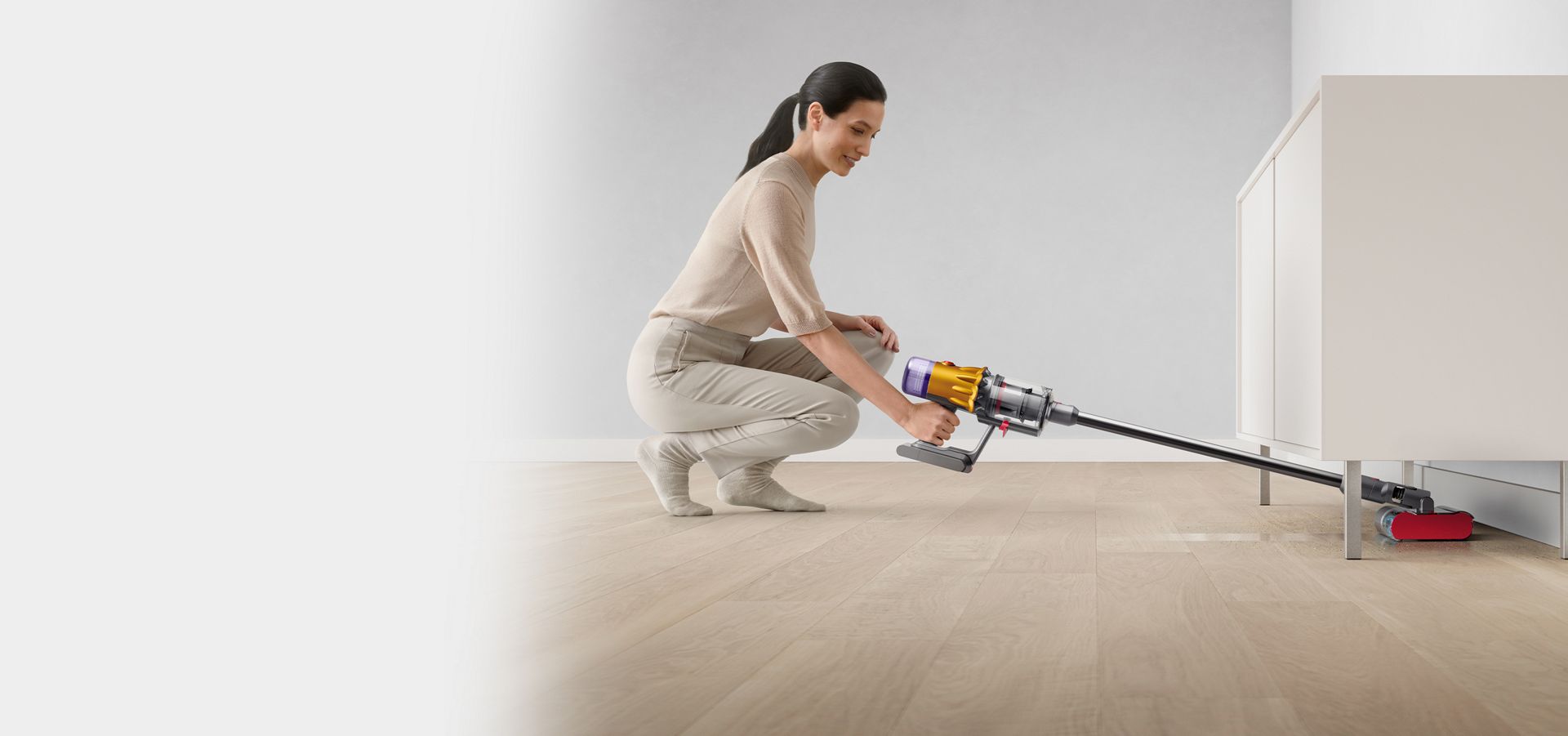 Cleans right to the edge
Effortless manoeuvrability and full-width floor washing for cleaning into tight corners.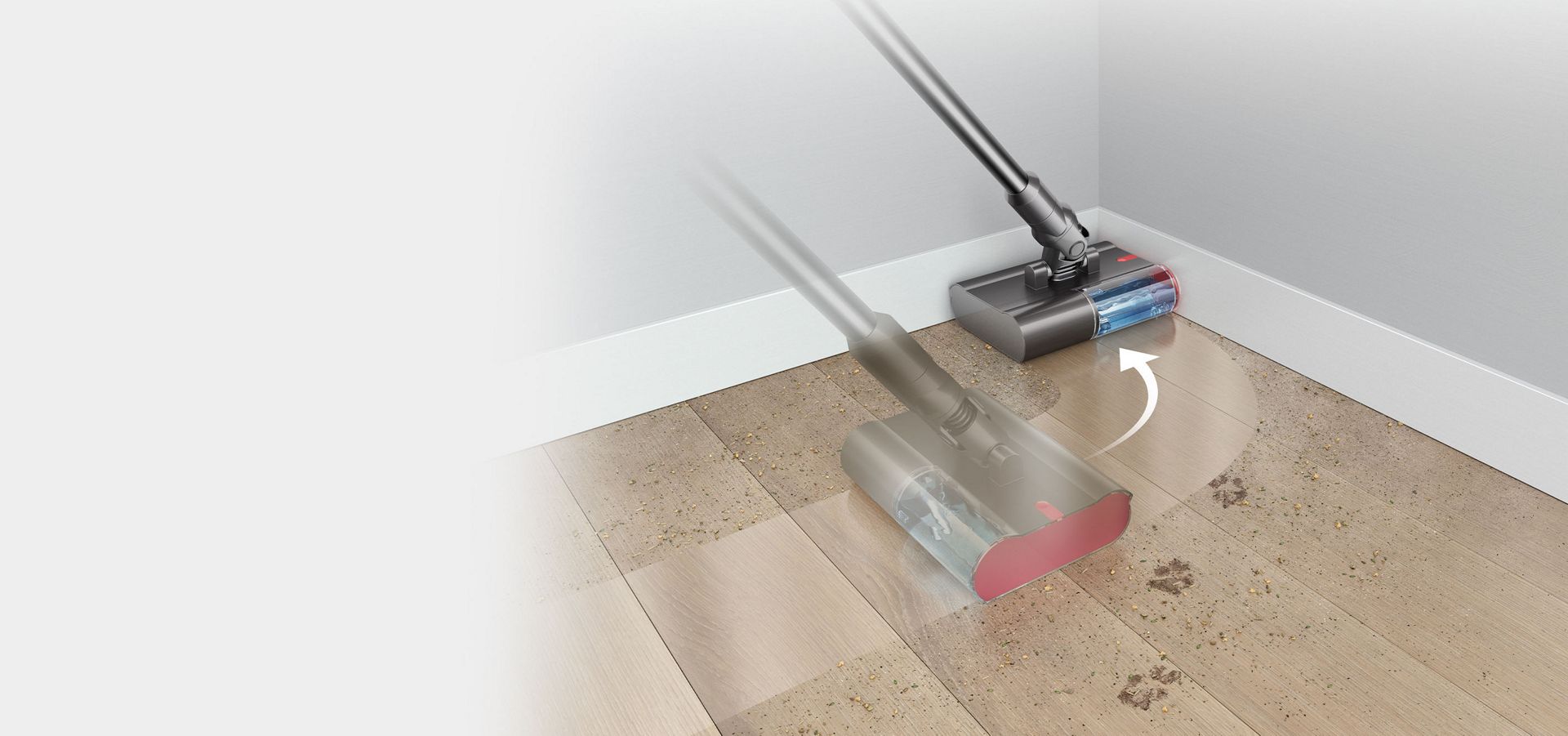 All in one whole-home deep cleaning
The latest Dyson technology vacuums, washes, illuminates and de-tangles. For versatile deep cleaning all around your home.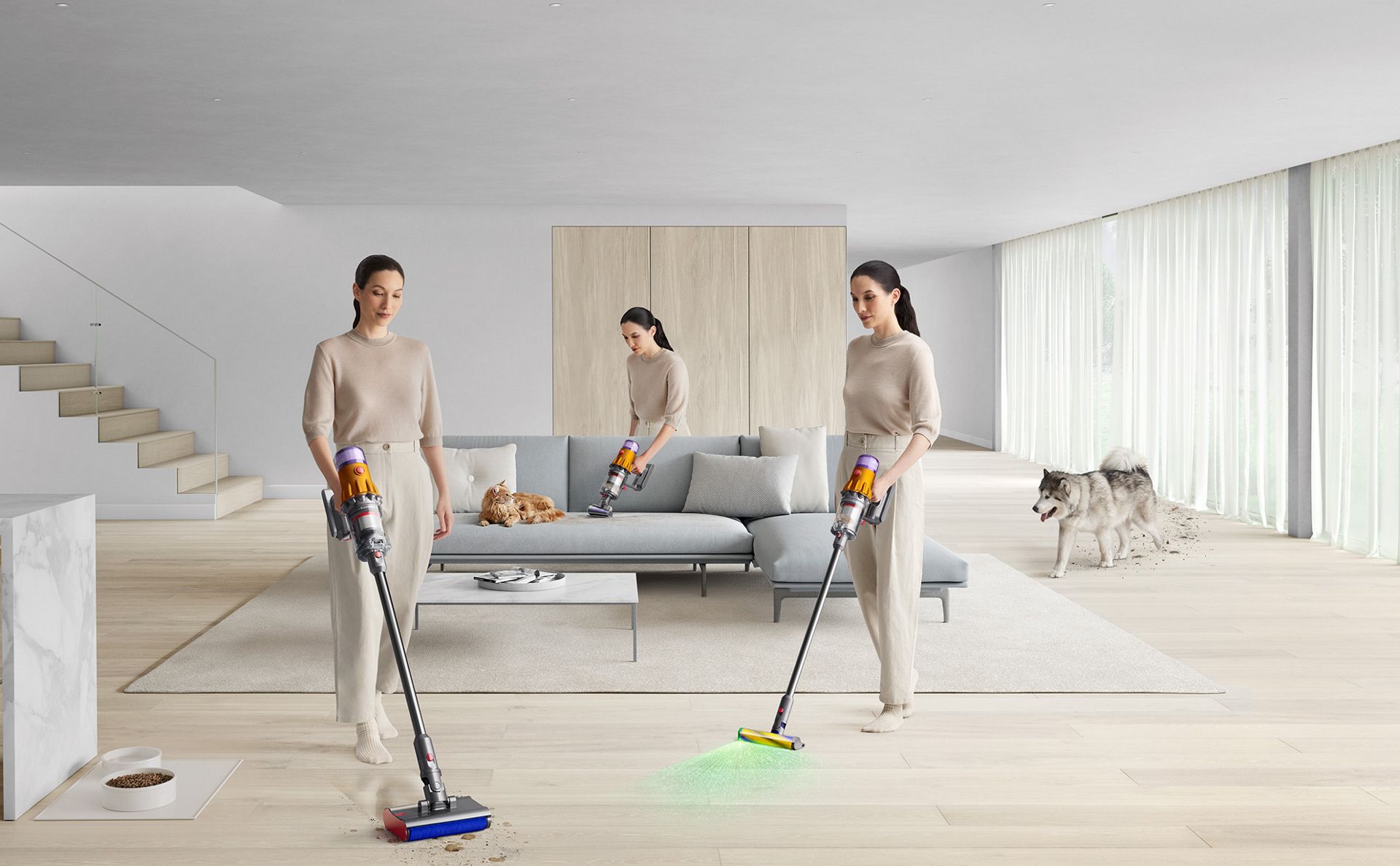 Reveals 2x more microscopic dust1
Fluffy Optic™ cleaner head makes invisible dust visible on hard floors, showing you where to clean.1 Anti-static black carbon fibre filaments pick up fine particles from hard floors and crevices.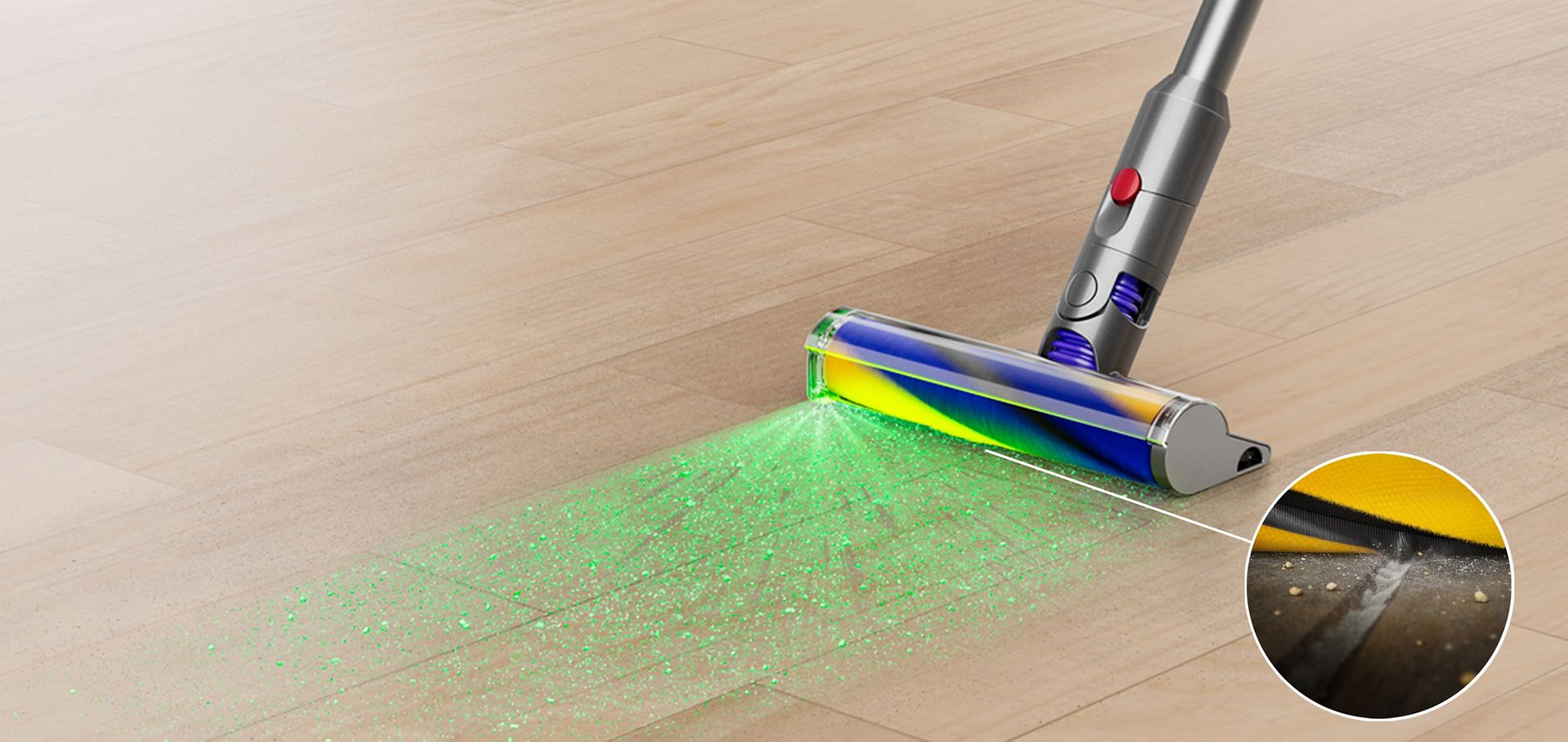 Captures hair without tangling
Hair screw tool removes dust and hair from mattresses, pet beds, upholstery and stairs. Anti-tangle conical brush bar spirals hair off and into the bin. Motor-driven cleaning for smaller spaces.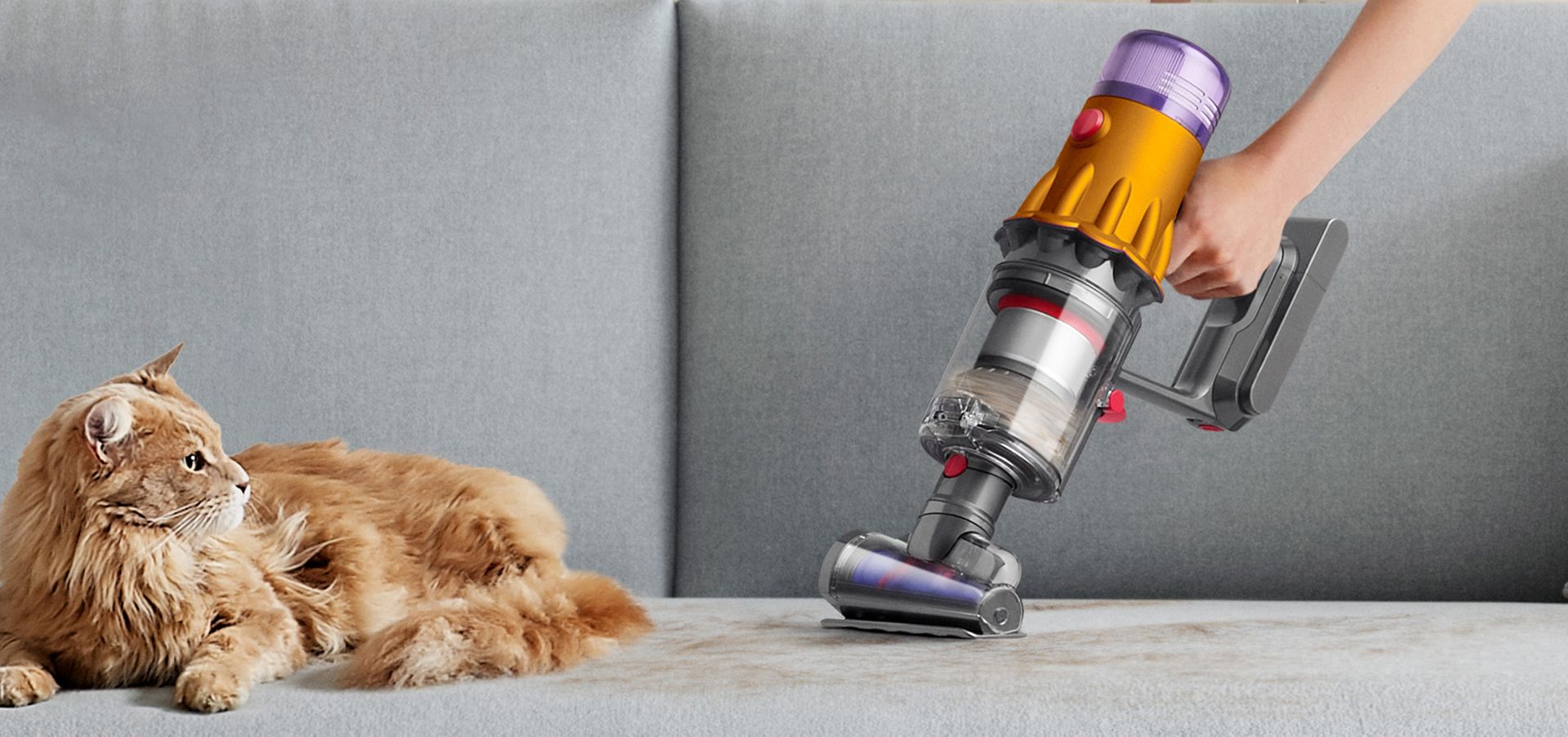 Dyson's core technology. In a compact format.
Powerful suction
A Dyson Hyperdymium™ motor spins at up to 125,000rpm to deliver powerful suction and a comprehensive deep clean.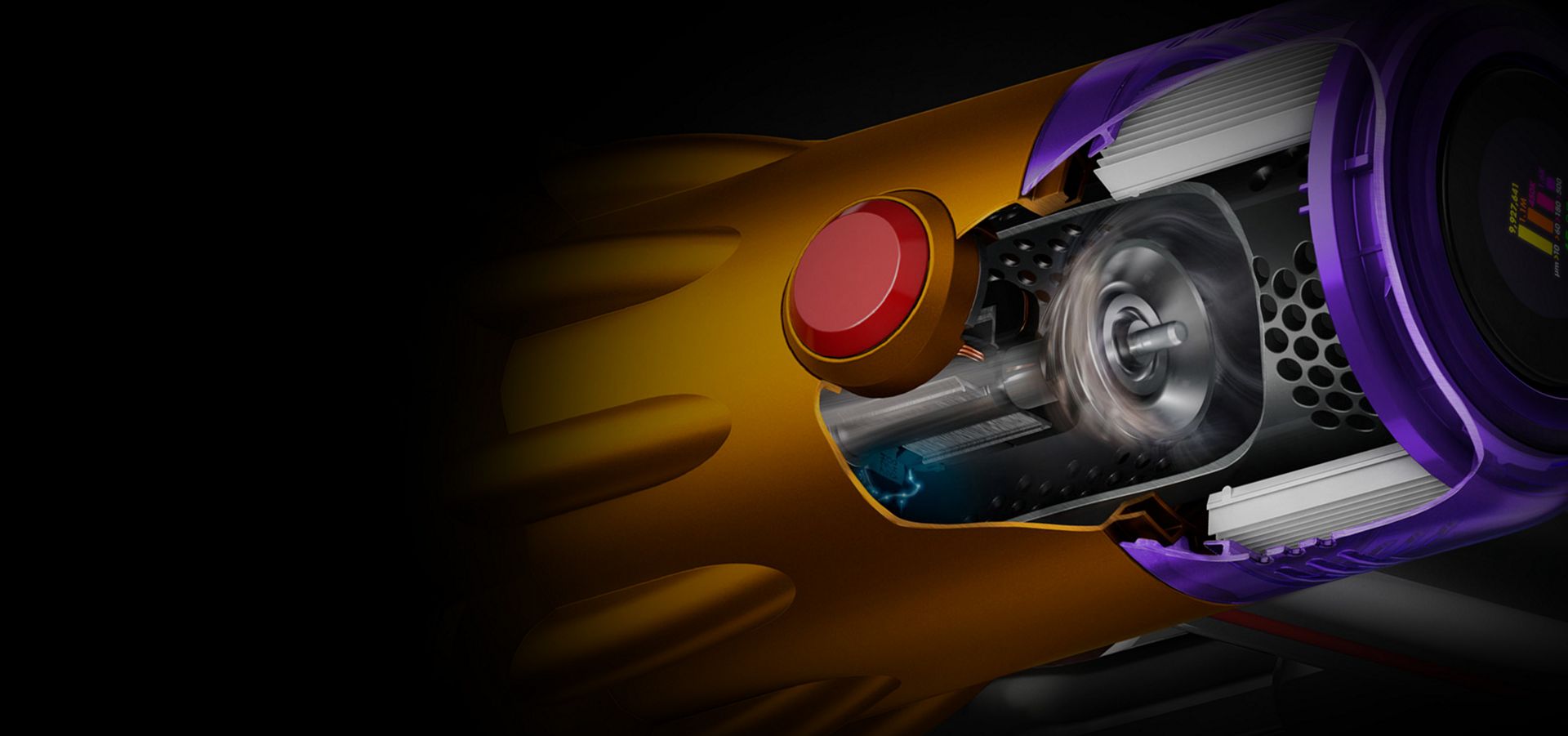 Root Cyclone™ technology
11 root cyclones generate forces of up to 100,000g to remove dust from the airflow – with no loss of suction.2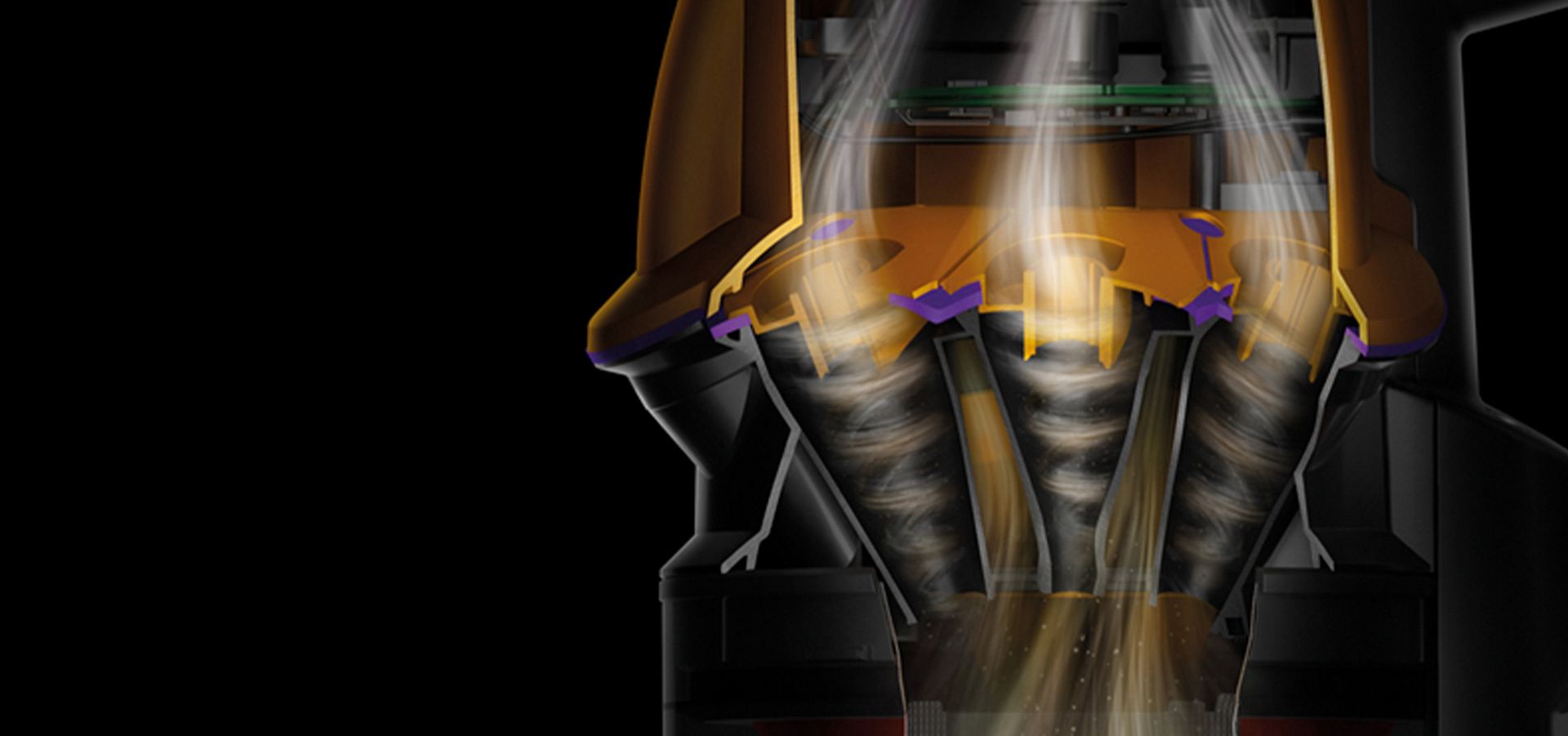 Up to 60 minutes of run time3
Advanced seven-cell battery provides fade-free power for whole-home deep cleaning. Easily swap with an additional battery (available separately) for even longer cleans.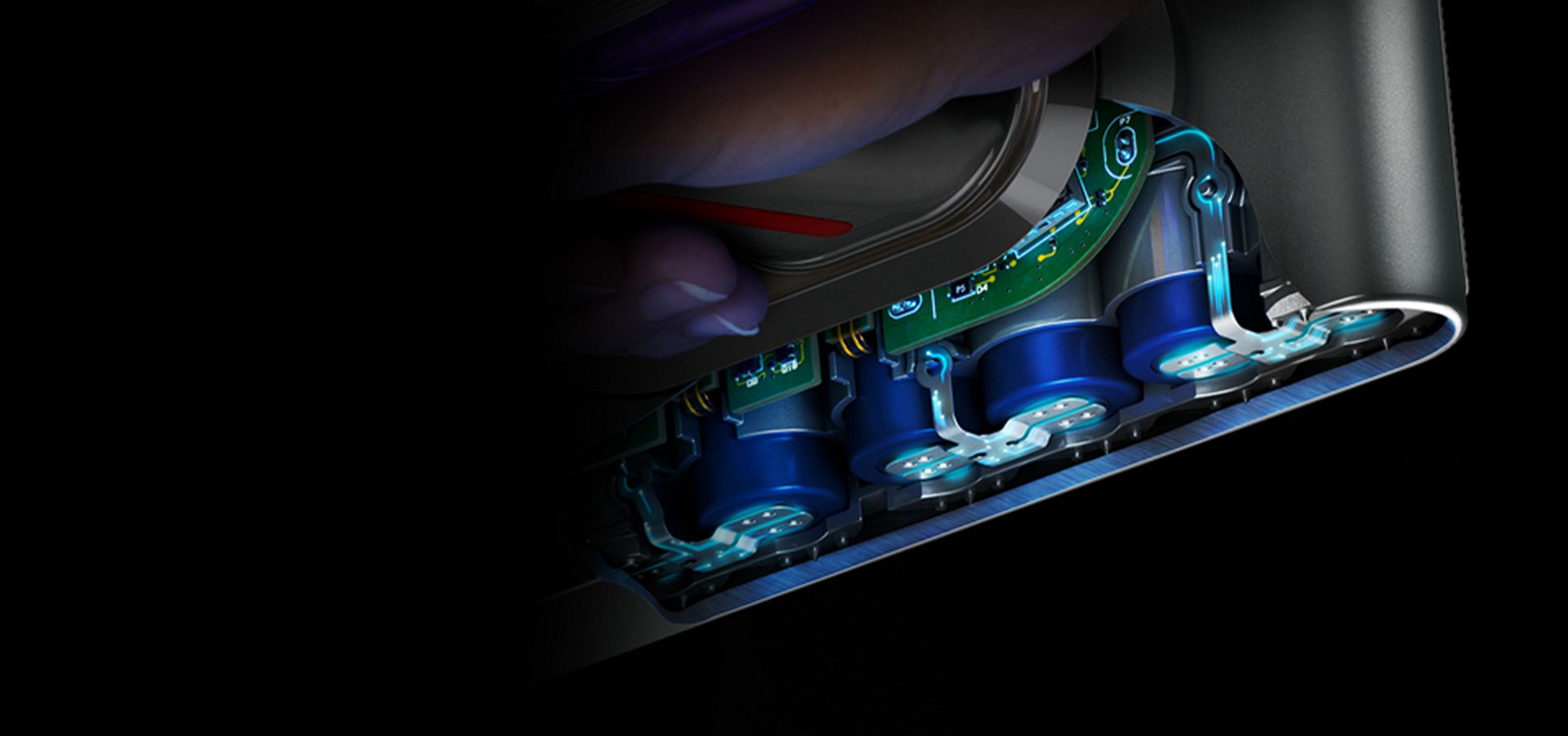 Intelligently adapts suction
Counts and categorises dust in real time. Suction power automatically adapts to the level of dust detected.4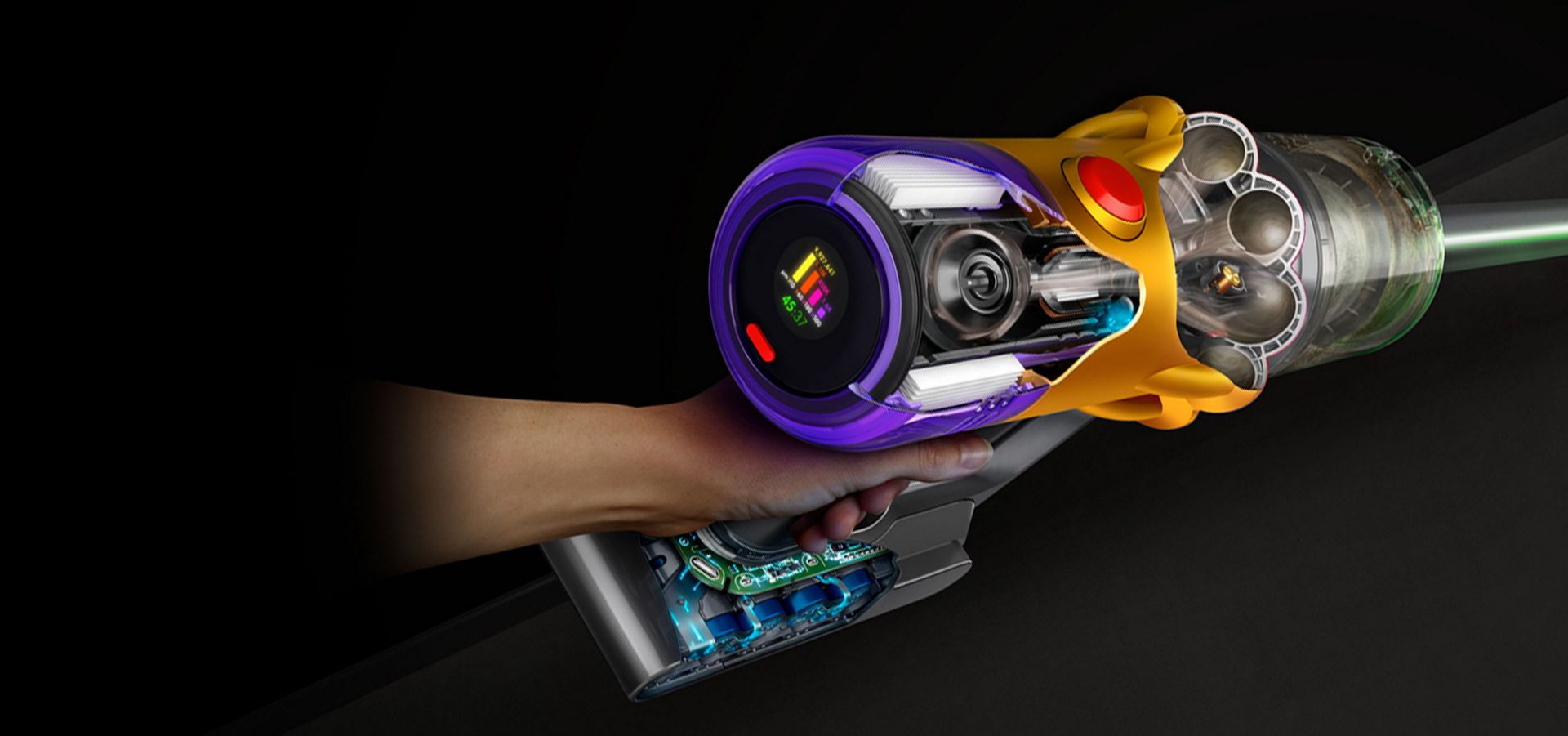 Counts microscopic dust particles
A built-in piezo sensor counts the number of dust particles passing through the inlet 15,000 times a second.5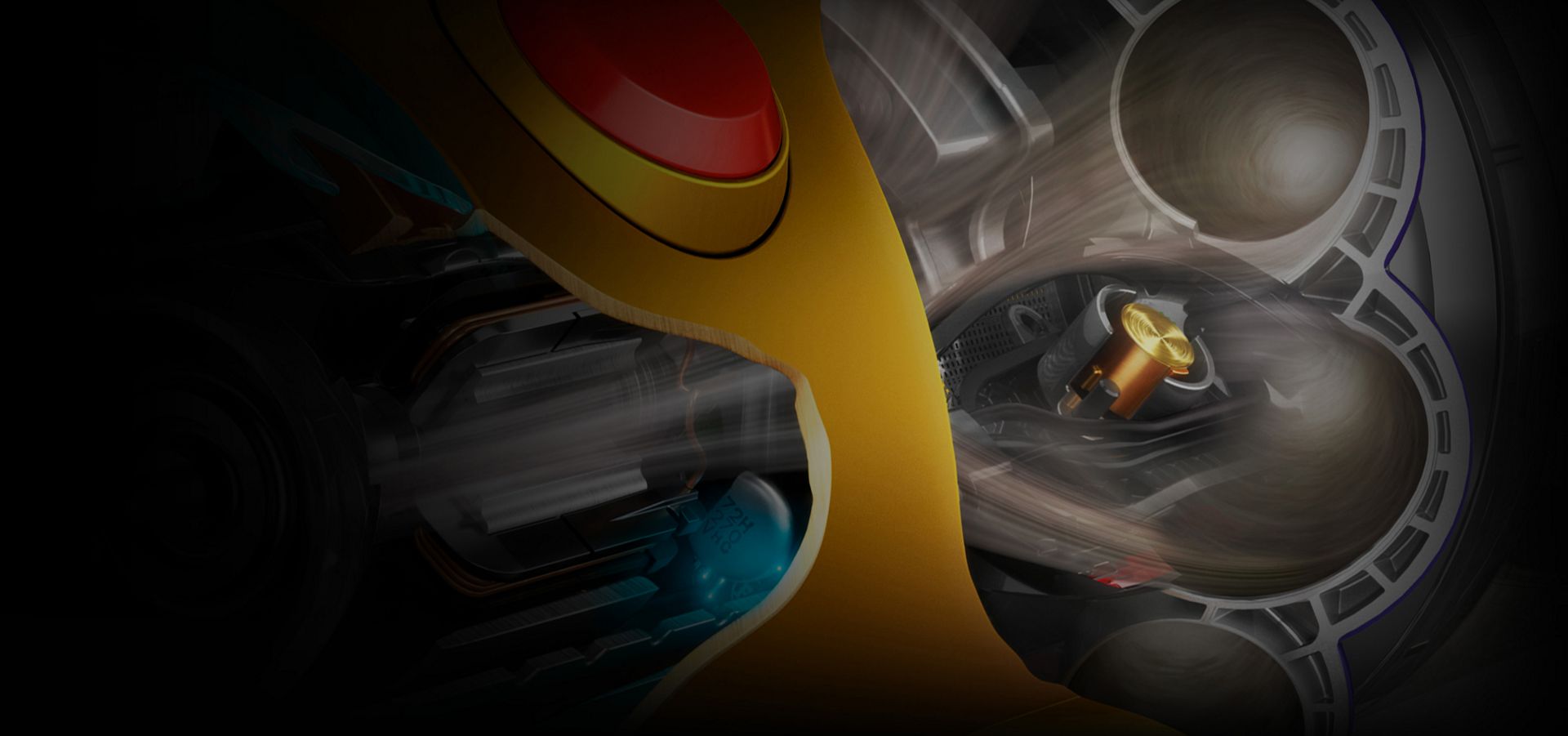 Scientific proof of a deep clean
Four coloured bars show the number of particles removed as you clean. So you know when an area has been deep cleaned.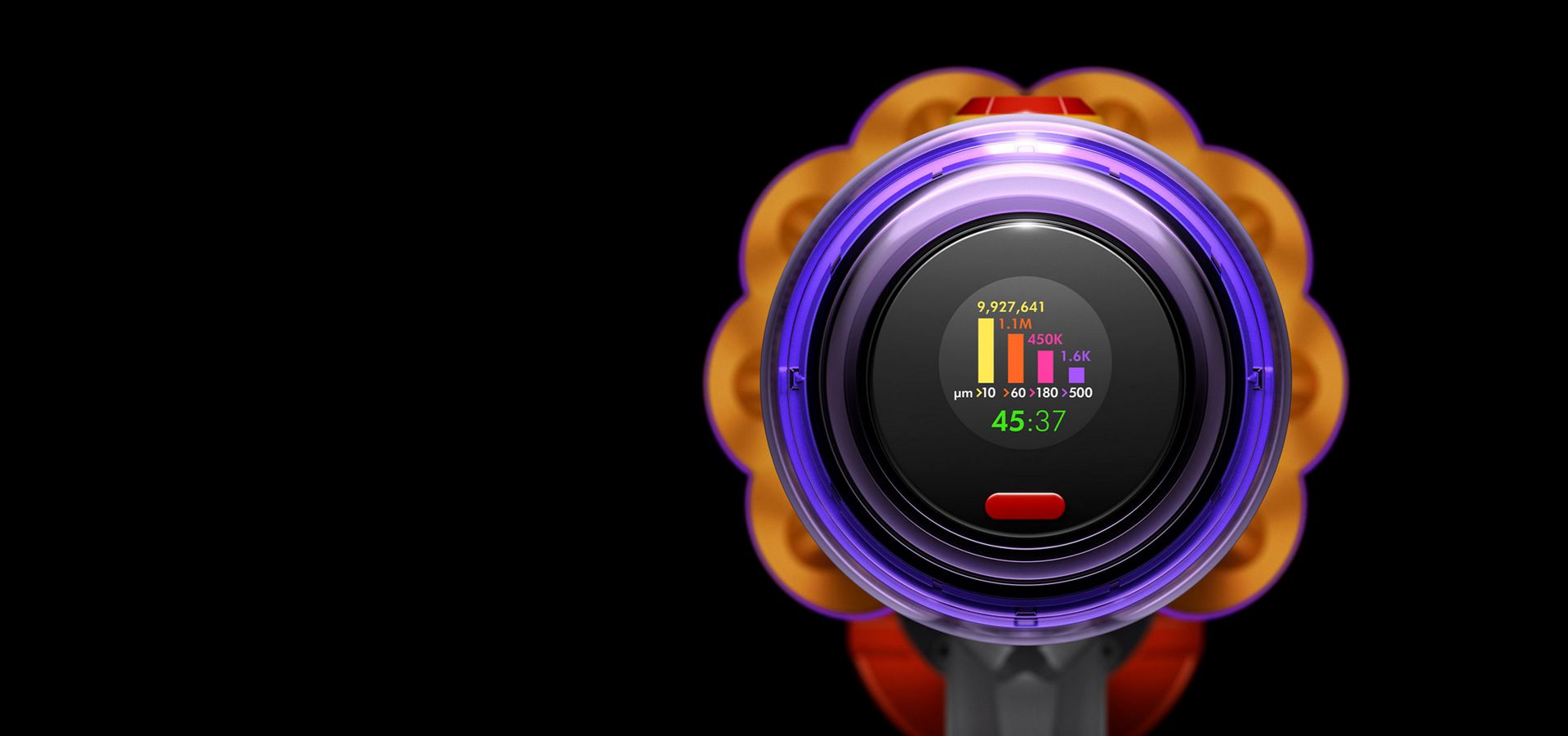 Our most advanced whole-machine HEPA filtration
Multi-stage filtration

Fully-sealed filtration system traps and seals in microscopic dust, expelling cleaner air.

Advanced HEPA filtration

Whole-machine HEPA filtration captures 99.99% of particles as small as 0.1 microns (µm).6

Captures microscopic particles

Removes particles as small as allergens, mould spores, dust mites, and pet dander – for a cleaner, healthier home.
Frequently asked questions
The wet roller can be washed with a common household anti-bacterial detergent, diluted according to the manufacturer's recommended ratio. We recommend doing this after each clean to maintain hygiene.
Only the Dyson Submarine™ wet roller head should be used to pick up wet debris and liquid spills. Engineered with intelligent power diversion and mode detection, all aspects of wet cleaning are contained within the wet roller head. Water and debris is extracted from the roller into the waste tray, which sits directly behind the wet roller using Dyson's new wet technologies.
The Dyson Submarine™ wet roller head is not compatible with any of our other vacuums, including pre-purchased V12. To intelligently switch between wet and dry cleaning, this version of the machine has been reprogrammed. Our previous software is not compatible with wet floor cleaning.
The Dyson Submarine™ wet roller head has been engineered for hard floors.
We recommend replacing the wet roller every six months, depending on how often you use your machine, to help maintain optimum performance.
Whilst not necessary for cleaning performance, we understand that some users will want to combine a cleaning detergent with the wet roller head. If you decide to use detergent, please follow the manufacturers guidance on the recommended dilution. We do not recommend putting neat detergents in the clean water tank.
¹Compared to the original Dyson Laser Slim Fluffy™ cleaner head. Effectiveness influenced by ambient light conditions, debris type and surface.
²Suction tested to EN IEC62885-4 CL5.8 and CL5.9, loaded to bin full, in Boost mode.
³Applies in Eco mode on hard floor. Actual run time will vary based on power and cleaning mode, floor type and/or attachments used.
⁴Suction power automatically reacts when vacuuming in Auto mode only.
⁵Quantity and size of dust displayed on screen varies depending on usage.
⁶Filtration tested against ASTM F1977/F3150, tested in Boost mode internally at Dyson and at independent third party Laboratories (SGS-IBR USA).